Call Us Today: 587-333-3373
The Best Electrical Panel Upgrades, Installation, and Replacement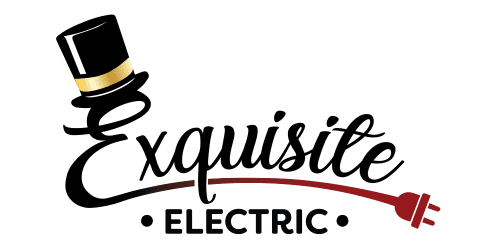 Electrical panels provide power and protect your home from faults in the electrical system.
And Exquisite Electric is your electrical panel upgrade expert!
We'll replace your old expired panel or upgrade it to provide you with more power for appliances, AC units, hot tubs, garages, and more.
We're Your Local Red Seal, Master Electricians and Always
"At Your Service!"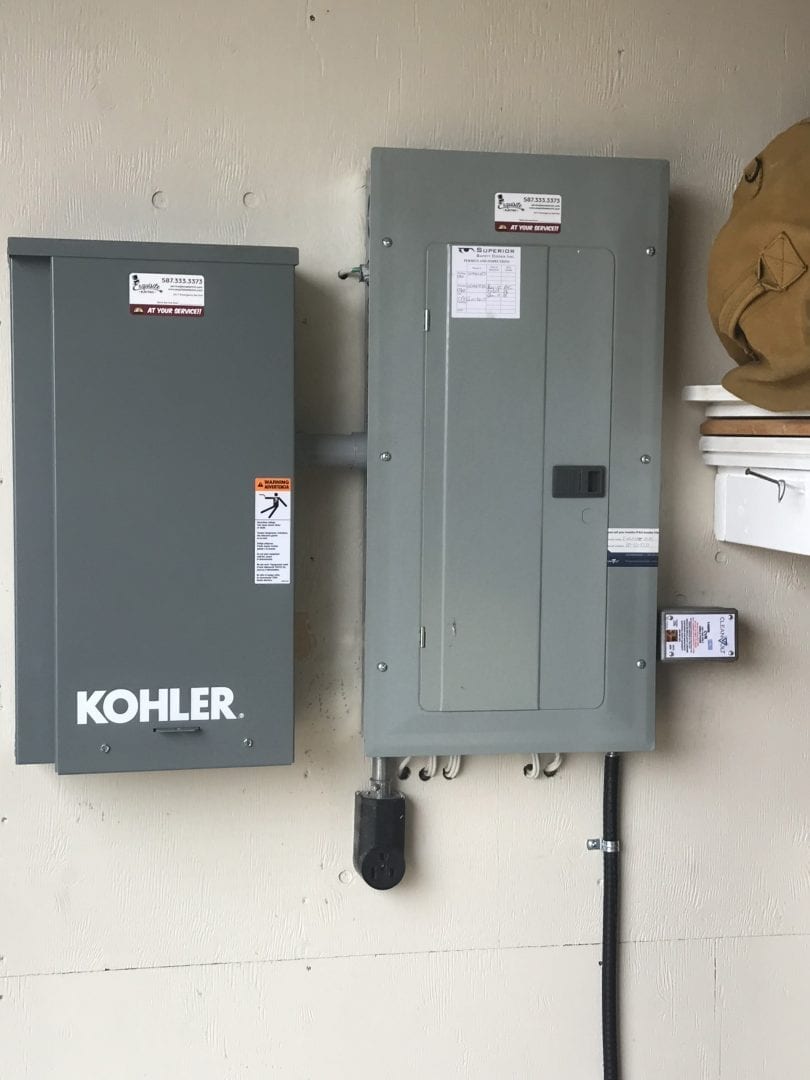 What Does An Electrical Panel Do?
A well working electrical panel is the brain of your electrical system.  As long as it is functioning well, the system will work.
When it starts to fail, you will start to notice problems. When this happens, it's best to address the situation as soon as possible.
The breaker on the panel protects your home or business by tripping and shutting down power to the circuit when it becomes overloaded. When a panel starts to fail, it may not protect your home and family from fault conditions that can cause electrocution and fire hazards.
Exquisite Electric installs high quality Cutler Hammer panels backed with a lifetime warranty.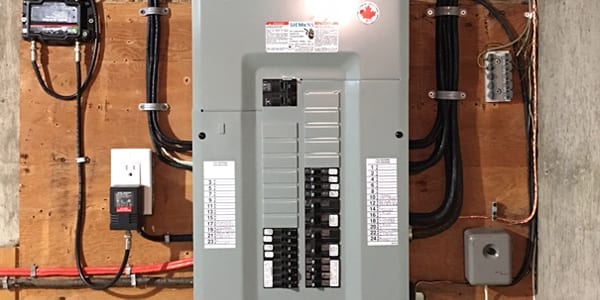 Reasons To Upgrade Or Replace Your Electrical Panel
Here are the signs that it's time to replace or upgrade your panel:
You need more room in your existing panel to add circuits
Your panel is older than the manufacturer's recommended lifespan.

This is 20 years for most panels.

Panel breakers are hot to touch and/or tripping
The breakers are not tripping under a fault condition
Breakers and/or wires look discoloured or burnt
Overheating, corrosion, or discolouring of bus bars.

This is the central part of your panel where the breakers plug in.

Smoke is coming out of your panel or it smells like something is burning
You notice any arcing or sparking
There is a sizzling sound from the panel
There is no power to parts or all of your building
Lights are flickering throughout your home or business
Appliances & electronics are not lasting as long as they should
You have an unsafe Federal Pacific Electric (FPE) or Federal Pioneer  panel, which should be replaced immediately. (Federal Pacific was formerly known as Federal Pioneer and should be treated as the same brand.) 

More information on these unsafe panels can be found in the section below.

You have a panel that is out-dated and no longer manufactured. 

FPE, Zinsco, Nova, Sylvania, Commander, Bull Dog, ITE, CEB, Crouse Hinds.
There are also panels that may be out-dated or expired but are still manufactured today.

These include models made by Cutler Hammer, Siemens, Square D, and GE (General Electric).

You will need to check your panel for the manufacture date and the recommended lifespan. If you are not sure, please give Exquisite Electric a call.
Exquisite Electric is here to answer any and all of your panel questions.
We've also created handy guide to Selecting the Correct Panel based on your expected power needs (click the button below).
Exquisite WARNING:
Federal Pacific Electric (FPE) Panels
Since the 1980's, tests done on Federal Pacific Electric panels with Stab-Lok circuit breakers have proven that 1 in 4 breakers will not trip.
This can cause breaker malfunction and fire potential.
The Consumer Product Safety Commission (CPSC) had to close its investigation in 1983 because of budget issues and thus did not issue a product recall. As a result, installation of FPE panels continued.
To this day, an average of 2,800 fires per year are a result of FPE panel malfunction. Please visit www.ismypanelsafe.com for more information. 
Check your panel for FPE labelling. Examples are shown in the images below. Please contact an electrician as soon as possible if you find you have an FPE panel.