Call Us Today: 587-333-3373
Your Aluminum Wiring Repair and Remediation Experts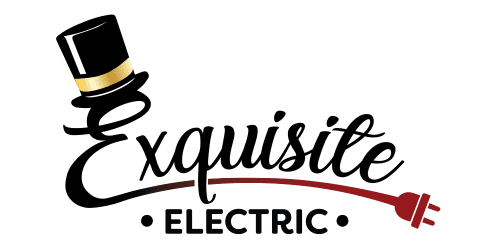 Aluminum wiring can cause homeowners a lot of problems. But with Exquisite Electric, you get repairs and solutions to meet your needs and budget. After all, we've completed OVER 500 aluminum wiring repairs.
On this page, you will find information on why and when aluminum wiring was used, and what causes it's safety issues.
We're Your Local Red Seal, Master Electricians and Always
"At Your Service!"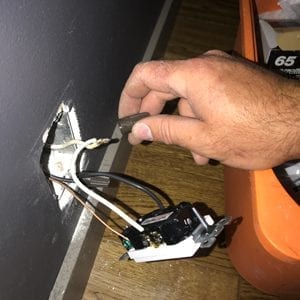 Why is Aluminum Wiring Dangerous?
Aluminum wiring can create increased fire hazards.
As aluminum wire gets older it causes resistance to electric currents. This increased resistance (at switches, receptacles, splices, and pigtails) causes overheating and the potential for arcing.
Unsolved aluminum wiring can lead to serious problems in your home, but Exquisite Electric can help.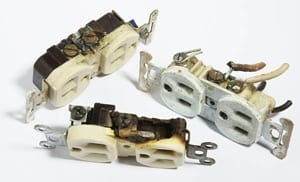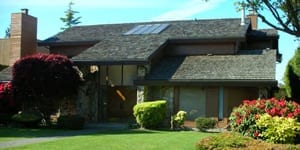 Why Was Aluminum Wiring Used?
A copper shortage in the mid-1960's caused homebuilders to look for a cheaper alternative to copper wiring.  Wires made with aluminum were less expensive and seemed like a good option at the time.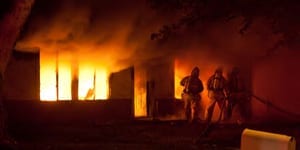 Why Did Homebuilders Stop Using Aluminum Wiring?
Following a deadly house fire in 1974 in the US, caused by an overheated aluminum connection at a wall outlet, the US Consumer Product Safety Commission (CPSC) began investigating numerous other incidents involving aluminum wiring.
Aluminum wire stopped being used in residential applications as a result of their report.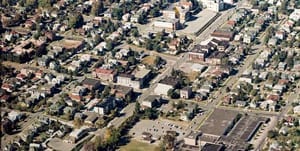 How Many Homes Are Affected By Aluminum Wiring?
An estimated 450,000 homes in Canada were built between 1965 and the mid-1970's. Many of these houses were wired with aluminum, and as a result are "55 times more likely to have Fire Hazard Conditions," according to the U.S. Consumer Product Safety Commission.
Does My Home Have Aluminum Wiring?
If your home was built or renovated between the mid 1960's to mid 1970's, Contact Us for a free evaluation. 

Signs of failing Aluminum Wiring include:
Flickering Lights
Outlets or switches that are warm or hot to the touch
Light bulbs and appliances not lasting as long as they should
Unusual static on radios, televisions or computers
Circuit breakers tripping
Sizzling, crackling or a burning smell coming from outlets, switches, lights or the electrical panel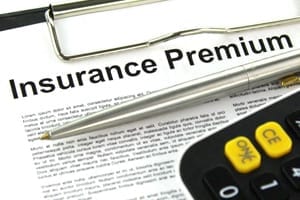 Did You Know?
Aluminum Wiring and Home Insurance
Most insurance companies are now increasing the premiums, or even denying coverage, for homes that have been wired with aluminum.
For this reason, they require a detailed safety inspection from an electrician to ensure that the wiring risk has been mitigated.
Many homeowners run into problems after they purchase a home or when they are trying to sell their home as explained by Canada's Real Estate Magazine.
Your insurance premiums may be reduced once an electrician has repaired your aluminum wiring and submitted the proof.
Exquisite Insight: Why Does Aluminum Wiring Fail?
It should be noted that aluminum is a fine conductor. In spite of this, a number of factors will cause it to break contact with other wires at the connection points.
Electricity then has to arc across the broken or loosened connection points, increasing the chances of an electrical fire.  Aluminum wire connections are prone to the following issues:
Thermal Expansion
Different metals expand at different temperatures and at different rates. Aluminum, copper, and steel are no exception. When aluminum and copper are used together, or aluminum is used against a wire nut, the aluminum expands faster than the copper or steel. The aluminum also cools faster, which will cause an increase in resistance due to a loss of proper contact with the wire nut.
Aluminum Wire Oxidization
Aluminum oxidization happens within moments after bare aluminum metal is exposed to the air.  Oxides form on the surface of aluminum wire and unlike copper oxides, which are conductive, aluminum oxides have high dialectic strength (not conductive).
A good aluminum termination requires that these oxides be removed during the termination process and that new oxides be prevented from forming.
Galvanic Corrosion
Galvanic corrosion is the process in which one metal corrodes preferentially when it is in electrical contact with another.
Aluminum and copper have a large galvanic potential difference between them, which can lead to galvanic corrosion when they are joined together and an electrical current is passed through them. This corrosion causes a lack of contact between the wire leading to increased resistance and increased risk of overheating and fire hazard conditions.
The corrosion may be limited or reduced by plating one or both of the metals with an intermediate potential, such as tin.
Aluminum Wiring Creep
'Creep' happens when aluminum conductors are subjected to a constant stress. The aluminum has a tendency to 'creep' or pull away from the stressed area. This creeping will continue until the stress is equal to the ultimate strength of the aluminum itself.
When an aluminum conductor is wrapped around a screw terminal of a switch or receptacle, the aluminum has a tendency to creep away from the screw, causing high resistance in the circuit and increasing the chances of an arc.
We've Got Your Aluminum Wiring Repair Solutions
If you know your home is wired with aluminum, there are a number of solutions available to you depending on your budget and the condition of the wiring. Visit our aluminum solutions page or simply book a free consultation with Exquisite Electric to discuss options.
If you are not sure how to proceed, please give us a call and we would be happy to do a free assessment of your home.