Home Automation & Smart Home Systems
Home automation is a must-have in YOUR home. It is now easier and more affordable to customize your smart home.
Start small with smart speakers like the 'Amazon Echo' or 'Google Home' or create a complete smart home with a system like RadioRA. You have the ability to control as much or as little as you want.
Why Choose Home Automation? (Other than how cool it is…)
Convenience
Walking into a dark room with your hands full? Ask "Alexa' or 'Google' to turn the lights on using only your voice.
Didn't turn off the basement lights when you went to bed? No problem! Turn them off in your phone app. 
You don't get up to change the channel on your television anymore, so why would you get up to turn the lights on or off?
Entertaining
Use your phone or tablet, or simply ask your smart speaker to dim your lights to preprogrammed settings and to play your 'party' playlist while hosting friends and family.
Entertaining made easy…Party time? Excellent!
When You Travel
Lights, heating, speakers, window coverings, and security systems can all be controlled remotely.
Simply set different modes for 'home' or 'away'. Program your lights to simulate occupancy while your family is on vacation, then travel knowing your home is safer while you are away.
Reminders
Receive notifications on the go when you have left lights or appliances on at home. Turn them off right on your phone; no need to turn around.
Life is crazy busy, why not make it a little simpler?
Exquisite Electric is your local home automation expert!
We install and program complete home automation systems including Lutron's RadioRA2 total home control system and Leviton's Home Security and Automation Systems.
Both are controlled by your smartphone, tablet or wall-mounted display. 
We also install and program the customizable Casésta Wireless Smart Home Hubs, Nest products and Amazon Echo and Google Home Smart Speakers. 
Give us a call or book an appointment to start upgrading to a smart home today!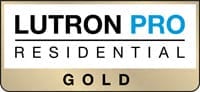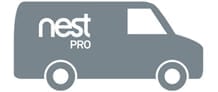 Lutron RadioRA 2 Home Automation System™

Lutron RadioRA 2 is a full home automation system that give you the ability to control and program your home systems from a control pad or remotely from your smartphone, including:
lighting
small appliances
sound systems
heating
You can program notifications for active lights or appliances that are left on and have the ability to turn them off remotely.
For example, if you think you may have left the garage door open, you can close it from work with your smartphone.
Additionally, programming lights to turn on and off will give the appearance that your house is occupied while you are away on holiday.
The Lutron RadioRA 2 system has so many useful applications!
Lutron Caséta Wireless home automation systems are perfect for homeowners that are not ready or don't need a full RadioRA 2 system.
We'll help you get started by installing a few devices at a time with the affordable and completely customizable Caséta System. Once you have the Caséta system installed, you can transform any light switch or outlet into a smart light switch or smart outlet that will be controlled by your phone or smart speaker!
The Lutron Wireless Caséta system includes the bridge and 1 device to get you started.  You then have the option to install up to 50 devices (outlets or switches) on your home automation network at your convenience!
Home Automation systems make life easier. It's also especially useful for any out of reach outlets, light switches and window shades.
Some of our personal favourite applications are: Christmas light or Christmas tree outlets, creating 3 way switches, small appliance outlets, downstairs lights and garage light switches.
We like to use them for any devices that are inconvenient to turn on or off (especially if you are not in that room!)
We recently built a new home and had Exquisite Electric add in automations to our lighting and speaker system. Dustin was very knowledgeable on the subject and provided us with several different options, taking the time to explain each one in detail and patiently answered my million questions. We ended up going with the Lutron Caseta system and could not be happier with the outcome. I love the convenience and versatility the automation provides; I don't even bother using the wall controls anymore. Dustin even took the time to show me the key features on the Lutron App and walked me through how to use the automation. All of which is super user friendly.
We also had Exquisite Electric install Lutron Honeycomb blinds throughout our home. Bonus, they work with the Lutron Caseta system he was already planning to install in our home for the lights. We ended up going with automated blinds for the 20' high hard to reach windows and non-automated for the rest of the house. It's the coolest thing being able to tell Alexa to open the living room blinds and watch all 6 blinds retract in unison to let the morning sunlight in. If you are looking for blinds or any type of automation, I HIGHLY recommend Exquisite Electric. It's clear electrical and automation is their passion, they take pride in their work. The entire process was the easiest we've had with any contractor.
Lutron Automated Blinds Exquisite Electric installed for Homeowner Cait
Amazon Alexa Echo™And Google Home™
Smart speaker technology and availability means home automation has never been easier or more accessible!
Smart Speakers like Amazon Echo™or Google Home™ allow homeowners to control all compatible devices and apps, play music, and make calls with voice commands. 
These speakers are compatible with home automation systems, security systems, Nest products, smart light bulbs, music amplifiers, and more.
Downloadable apps (or skills) allow you to access news broadcasts, play games and listen to music. There are even smart speakers with video capability as shown in the video which allow video calling and web browsing.
Exquisite Electric can install a RadioRa or Caséta automation system and expand your smart speaker's control range to include plugs and switches, window coverings and heating and security systems!