2022 Year in Review: Working hard everyday to be Exquisite, the best electricians in Calgary, Okotoks, & the Foothills 
We start with gratitude. To our families & friends, customers new and old, the referrals we received, and the words of encouragement: thank you. You keep us moving forward, growing, and imagining what our company can become.

Year After Year, We're At Your Service
We've accomplished a lot in 2022, with more service calls than ever, and more projects completed! It was a year of milestones and a return to community events. We grew our business in many ways and got some shiny new toys. 
But let's start with a couple of milestones. After all, they are how we can measure how far we've come.
2022 Milestones 
5-years in business! 
Back then, 5 years ago, we started as one Master Electrician (Bryan) and one Journeyman Electrician (Dustin) with a dream of creating a different company. We intentionally set a high standard of service, seeing every service call and every customer as the most important call and customer of the day.
5 years later, when we show up at your home or business, we guarantee exceptional service. 
From the moment you pick up the phone and talk with Trish to our clean-up and friendly goodbye, we genuinely value your business. 
Now, we're two Master Electricians (Congrats, Dustin!) and a new apprentice with 5-star review after 5-star review from customers that we've done right by (making us feel like the best electricians in Calgary, Okotoks, and the Foothills!).
And if you're reading this and haven't had us in your home or business, we can't wait to be "At Your Service!"
Western Wheel 2022 GOLD Readers' Choice Awards
We are proud to serve the Okotoks and the Foothills with exquisite service.
And winning Gold in the Western Wheel Readers' Choice Awards is both humbling and an honour.
We owe it to our customers & supporters and will work to earn your votes again in 2023! Thank you for voting us as the best electricians in the Foothills!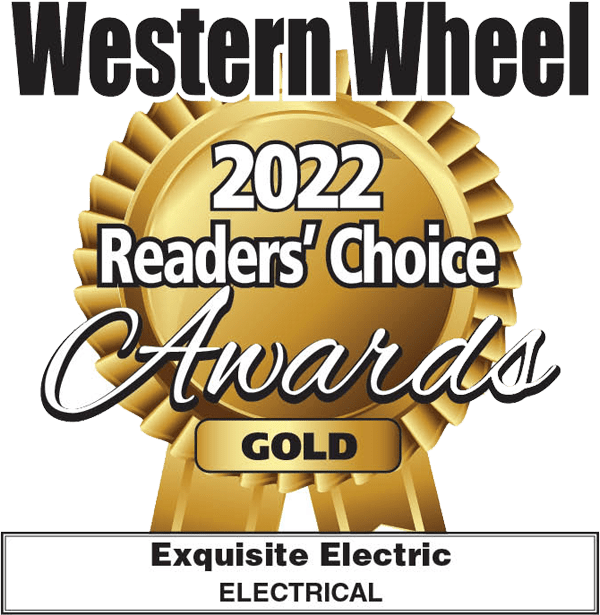 Community Events!
This year was an opportunity to get back out into the parades, and tradeshows, dress up our vans, celebrate our western heritage, round up the kids (willing or not…), and hand out candy! 
In 2022 we participated in the:
Okotoks Trade & Lifestyle Show

High River Little Britches Parade

Diamond Valley Parade in Black Diamond

Okotoks Parade and Children's Festival

Light-Up Okotoks

High River Santa Claus Parade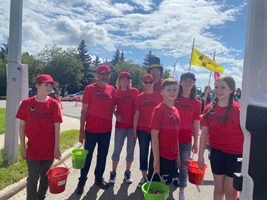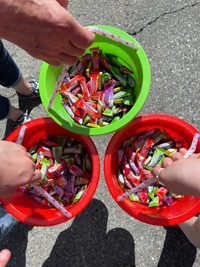 2022 was also a season for NEW & SHINY!
This year, we got two new vans, our "warehouses on wheels." They hit the road in fashion, bringing us to our service calls safely and with STYLE. 
Bryan also added a drone to our gear. As a result, he was able to get some great shots. In fact, some of those areal masterpieces can be seen in…
Our new promo videos! It had been a while since we shot promotional videos. Like 5 years… We had fun on set, the job site, and rockin' our scooters and aviators for our Top Gun homage.
What?! You haven't seen them yet? Head over to Facebook, Instagram, or Canyon Meadows Cinema and you can check them out!
We also welcomed our new apprentice, Noah! Undoubtedly, he's got what it takes to be part of the Exquisite team (he's already getting mentioned in those 5-star testimonials we love!).
Lastly, we did our first-ever AMA… and maybe our last. LOL. It was great to get questions from some of our social media followers. But it turns out Master Electrician AMAs aren't as popular as our #dadjokes.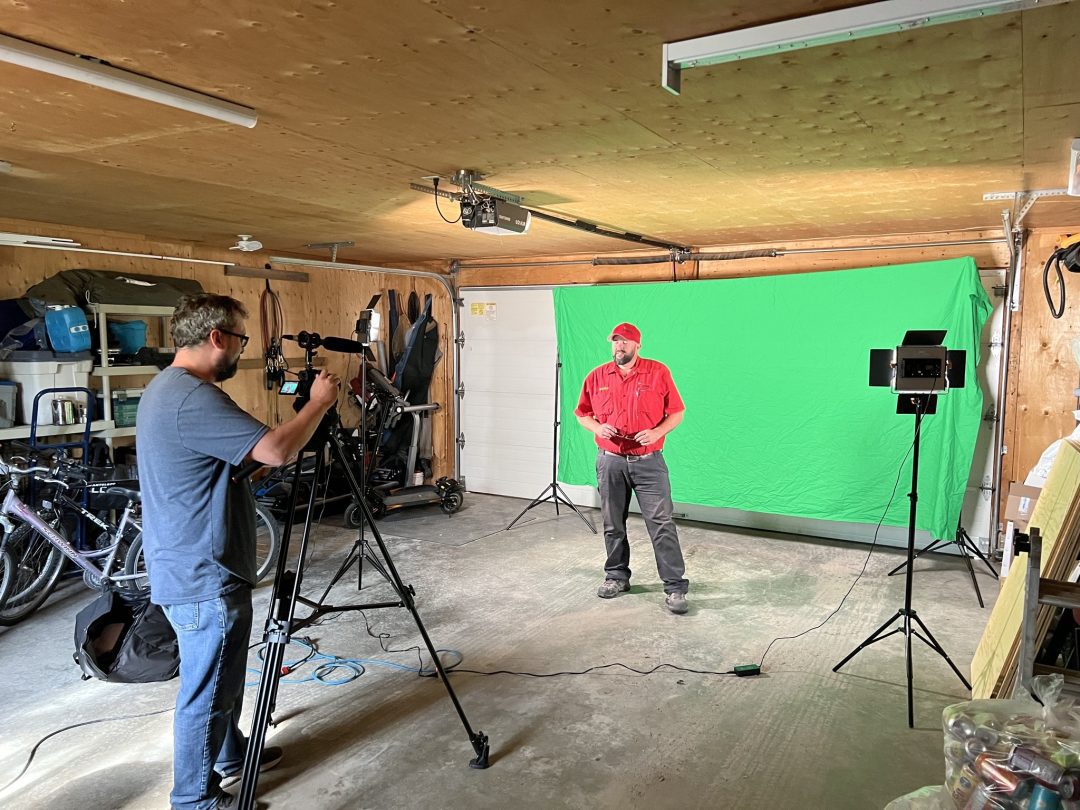 Speaking of #dadjokes…
Let's close out this year in review with something funny. Because what good is becoming the best electricians in Calgary, Okotoks, and the Foothills if you can't laugh along the way?
Of the 27 dad jokes we posted on social media this year, our most popular of 2022 was…(drum roll):
From all of us at Exquisite Electric, Happy New Year! We wish you all the best and can't wait to be, 
"🛎️ At Your Service!" in 2023!!!
With over 30-combined years of expertise in both home & residential AND business & commercial electrical service… we're At Your Service!
Contact us with all of your home and business electrical questions. Because we're YOUR local Red Seal, Master Electricians, working hard to become the best electricians in southern Alberta!
Solar panels, 24/7 emergency, lighting, Renos, upgrades, automation…whatever your electrical needs, get in touch today!
We're proud to serve you as your preferred electricians, Calgary, Okotoks, and the Foothills area.
*Exquisite Electric works together with qualified solar panel installers so you can access and start using the sun's energy at home or in your business.