Type "Calgary electrician" into your search engine and you will get hundreds of results. 
So why should you hire us?
At Exquisite Electric, we're master electricians who pride ourselves on providing you the best electrical services AND being the only electrician you will ever need. We're always,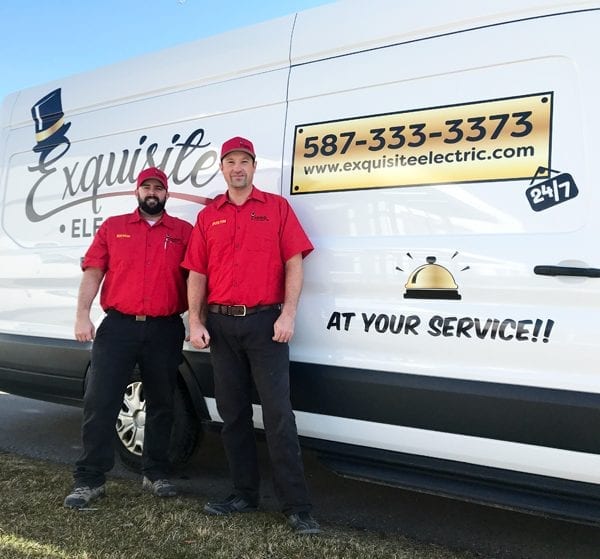 The scenario: You need to hire an electrician. So you do what most other people do, jump on the internet and start searching:
"Calgary electricians," "Panel upgrade electricians," "Electrician near me."
Or the crème de la crème search (drum roll…)
"BEST ELECTRICIAN CALGARY!!!"
The results start to roll in, and soon you find yourself with hundreds of options. All of them, eager electricians ready to do the work you need them to do. But here's the thing: not all those "Calgary electricians" are the right "Electricians near me" for you.

So in this short (and search keyword-filled blog 😉), we share why you and every customer can expect Exquisite Electric to be the… BEST ELECTRICIAN IN CALGARY NEAR ME.  
Ok, let's get a little more formal. 
Welcome to Exquisite Electric, where we take pride in providing the best electrical services to Calgary, Okotoks, and the Foothills area. As master electricians and the owners of Exquisite Electric, today we share what sets us apart from our competition (it's all friendly).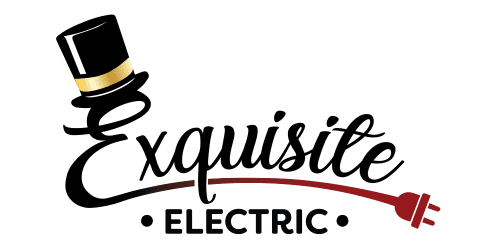 "The best Calgary electricians who clean up after themselves near me" 
First and foremost, we understand that having electrical work done in your home can be stressful. That's why we make it a point to clean up after every job and keep you informed every step of the way.
We always show up with our brooms, vacuums, booties, and drop clothes.
We believe in leaving your home clean and tidy, like we were never there.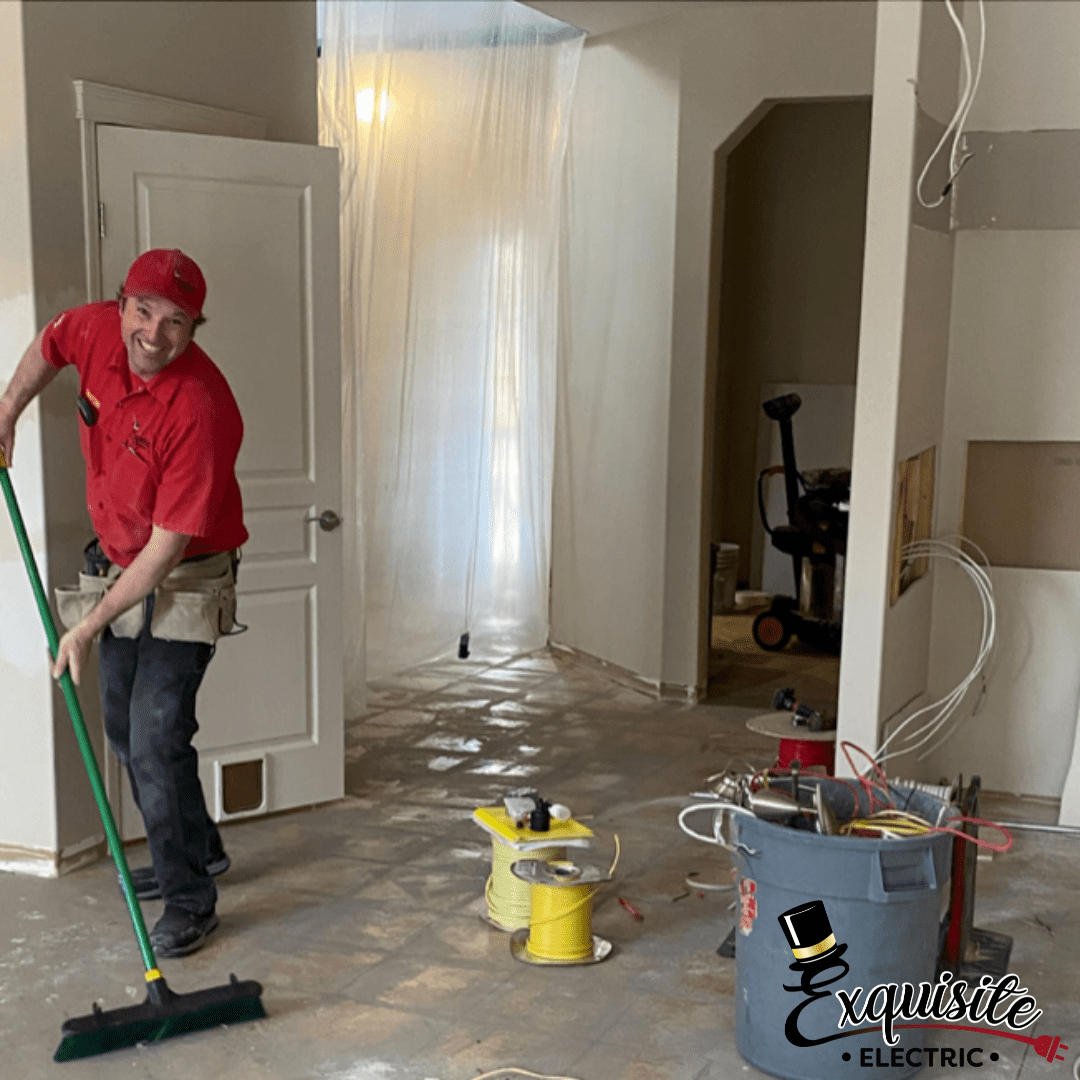 "Calgary master electricians who are fully licensed, bonded, and insured, including WCB coverage and can prove it…near me"
In addition to our commitment to cleanliness, we are fully licensed, bonded, and insured, including WCB coverage. This means that you, as the homeowner, are not liable for any accidents or injuries that may occur on your property during the course of our work.
This almost NEVER happens.
But we take our responsibility to protect our clients seriously and want you to have peace of mind while we work in your home.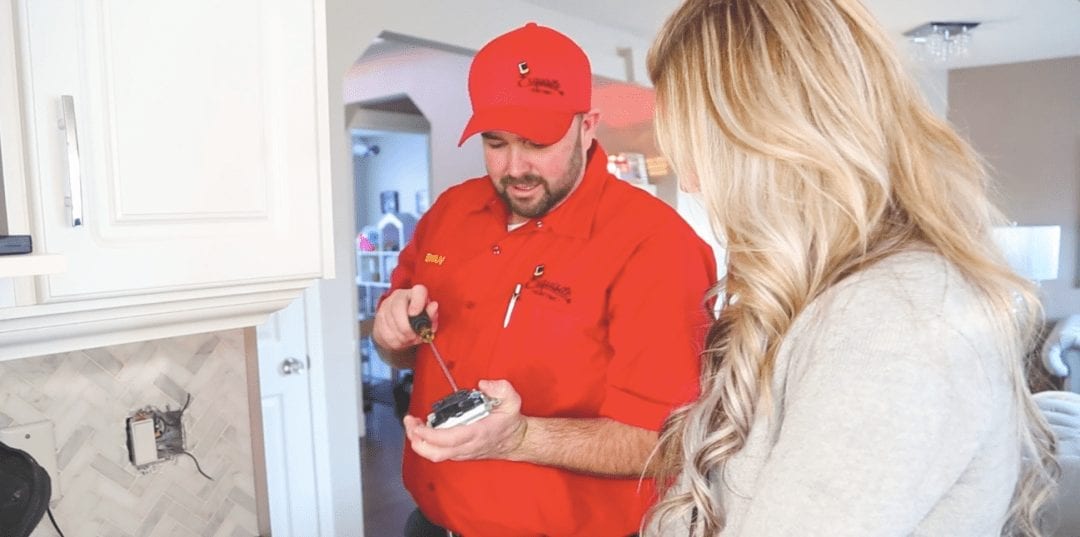 Warning: Online Marketplace Hires
We understand that many homeowners are tempted to hire electricians from online marketplaces that rhyme with…umm, Fijiji.
But we strongly caution against this.
While there are many reputable electricians on these marketplaces, the risk of hiring someone without the proper training and certification can be significant.
Side effects may include, but aren't limited to:

→ subpar workmanship and safety hazards,
→ potential legal liabilities,
→ electrical code violations,
→ so much stress and hassle,
→ needing to call us to fix all the issues.

"Calgary master electricians who have over 35 combined years of experience in home & business electrical services near me"
At the heart of Exquisite Electric are two master electricians (and a new apprentice who may one day become the greatest master electrician to have ever existed!).

Hiring a master electrician is always a good call. That is because master electrician (near me) training ensures that you are getting a team equipped with the skills, knowledge, and experience necessary to provide the highest quality electrical services possible. 
Master electricians are also qualified to pull permits and supervise journeymen and apprentice electricians.
Hiring us for a larger renovation project or as a member of your contracting team makes the process so much easier.
PLUS, we've even been seen on HGTV's 'Life Under Renovation.'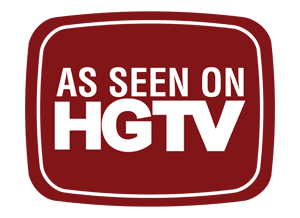 "Local electrician who won't take my trust for granted in Calgary, Okotoks, and surrounding areas + Best electricians near me"
At Exquisite Electric, we are committed to unparalleled customer service. 
We know that you, our clients, past and future, are the life of our business, and we strive to exceed your expectations on every service call.
We take the time to listen to your needs and concerns, offer practical and proven advice, and work with you to develop customized solutions that meet your needs.

And this personalized approach is one of the biggest things that sets us apart from our competitors.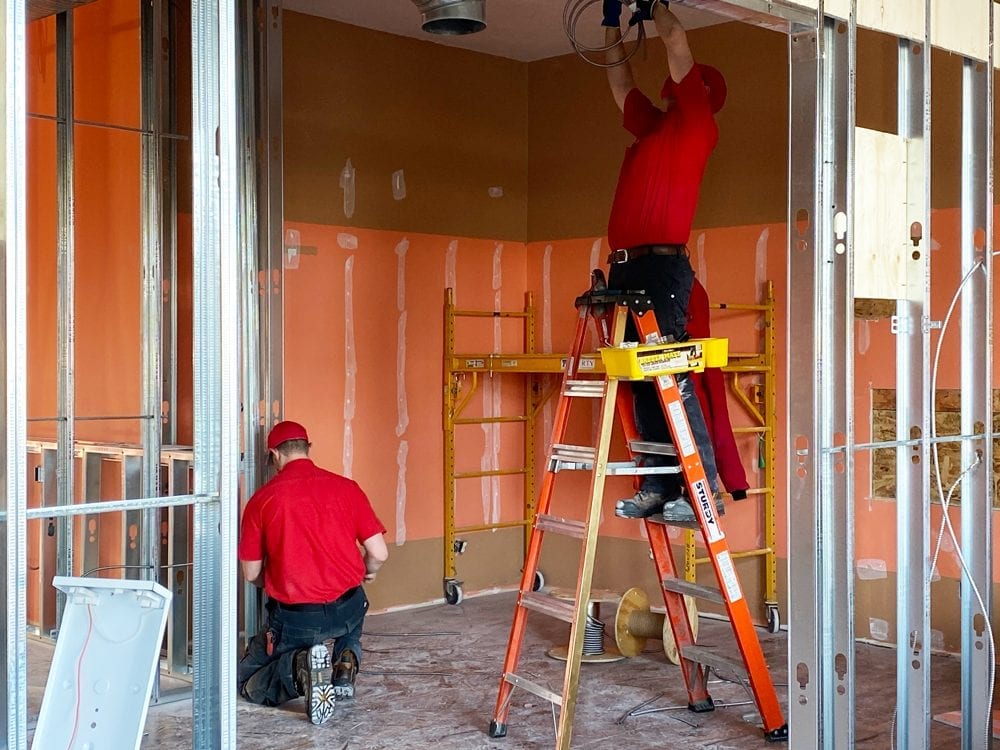 "Family owned and operated best-ever Calgary electrician business near me"
Finally, we are proud to be a locally owned and operated family business. We grew up here in Calgary and Okotoks. Our family is here, their small businesses are here, our kids go to school here. 
And we treasure what it means to be Albertans: hardworking, generous, entrepreneurial, and connected to the land. 
We understand the importance of supporting our community, and we are committed to providing the highest quality electrical services to you, our customers, neighbours, and friends. 
When you choose Exquisite Electric, you can be confident that you are supporting a local business that is invested in your community and will always be "At Your Service!!!"
As a home and/or business owner living in Calgary, Okotoks, and the surrounding areas, we know you have lots of choices when hiring a local electrician.
But if you choose to hire us you can trust that we will work hard to earn your repeat business and be the only electricians you will ever need.
With over 30-combined years of expertise in both home & residential AND business & commercial electrical service… we're At Your Service!
Contact us with all of your home and business electrical questions. Because we're YOUR local Red Seal, Master Electricians, working hard to become the best electricians in southern Alberta!
Renos, electrical panel upgrades, automation, aluminum wiring remediation and repair, solar panels*, 24/7 emergency, lighting…whatever your electrical needs, get in touch today!
We're proud to serve you as your preferred electricians, Calgary, Okotoks, and the Foothills area.
*Exquisite Electric works together with qualified solar panel installers so you can access and start using the sun's energy at home or in your business.