The Perfect Indoor Lighting Can Transform Your Home and Business
Whether you're looking to create mood, highlight a room's features, or simply brighten your space, professionally installed indoor lighting is a must. 
We've had the opportunity to help homeowners, residential properties, and businesses get the lighting they need. So in this blog, we'll cover the basics of indoor lighting and what you need to know before getting it installed.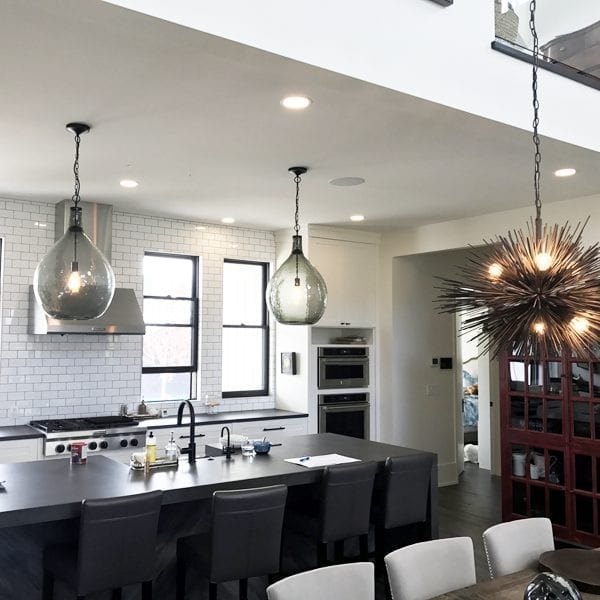 Indoor Lighting Does More Than Illuminate. It Sets The Tone and Mood Of Your Home & Business.
One of the best ways to transform any indoor space is with lighting.
(Also, any outdoor space…check out this post for a similar look at hardwired outdoor lighting).
Because with the right lighting, you can make any space inviting, comfortable, set the mood, and feel safe.
In this post, we share the 4 kinds of indoor lighting and how to make your home or business stand out and be welcoming for family, visitors, and customers.
What are the Different Types Indoor Lighting?
There's no shortage of choices when it comes to your indoor lighting. But generally, this kind of lighting falls into 4 categories:
Ambient

Task

Accent

Mood
Of course, there can be cross-over within these categories, and often it's all about how you combine or use these types of lighting that determine their category.
And that's one of the great things about lighting! With a little design and imagination, your lighting types can be combined to create something magical and functional. 
Depending on what you choose, you may need a qualified electrician to help you with the installation. And if you find yourself in that boat, give us a call.
Without further delay, here are the 4 types of indoor lighting and some examples of what they look like.
Are you interested in better indoor lighting for your business or residential property? Get in touch today.
Ambient
Ambient lighting is your standard home or business lighting. And unlike the types of lighting, it includes the natural light from windows. 
When powered, ambient lighting are the fixtures that illuminate your kitchen, hallways, sales floor, bedrooms, and bathrooms.
Ambient fixtures can include:
Recessed lights (pot lights)

Pendants/chandeliers

Track lights

Ceiling globes/domes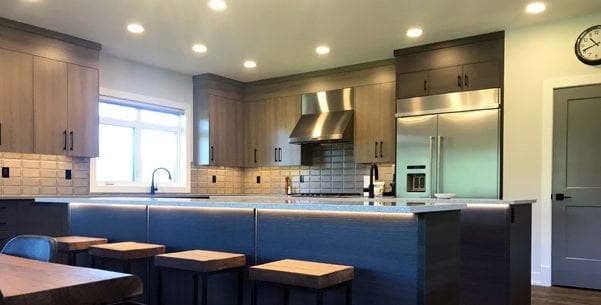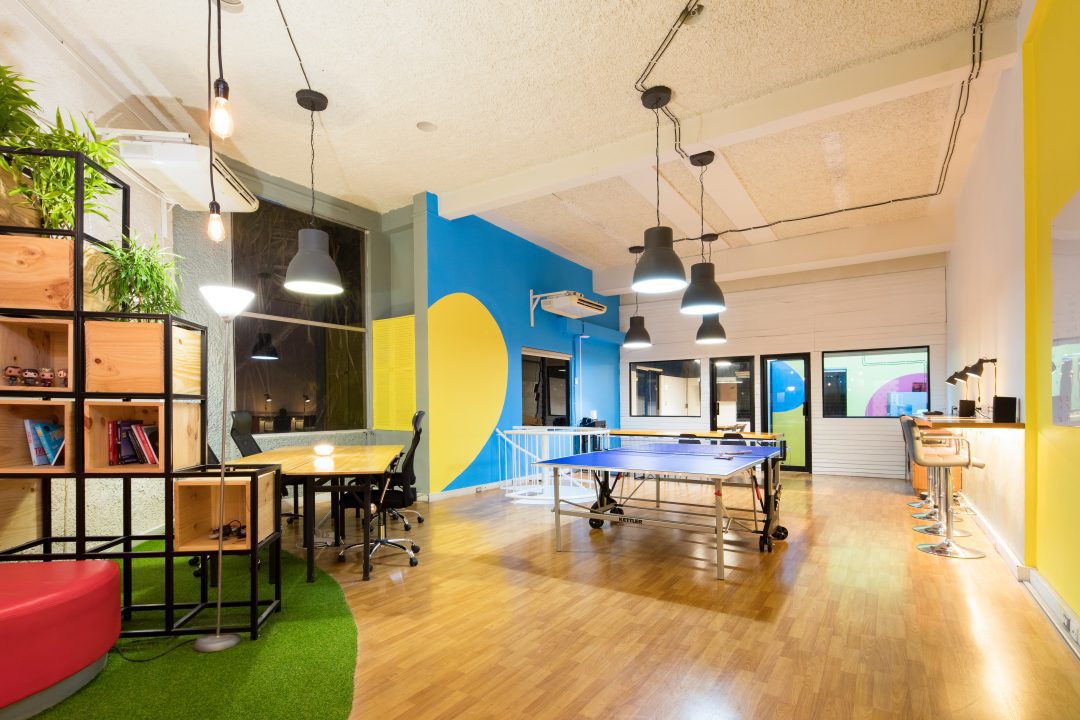 Task
Task lighting is lighting that helps you accomplish your "tasks". Obvious. We know.
For reading, cooking, working, applying make-up, etc., task lighting is there to make what you're doing easier (less squinting, shifting your shadow).
Examples of Task Lighting include:
Directed track/spotlights

Adjustable floor lamps

Under Cabinet lights

Vanity lighting
Accent
Accent light is all about either drawing attention to something OR even pulling the eye away from something. It is a way to highlight, emphasize, distract, or hide.
For example, do you have a piece of art, an architectural feature, or a display you want to draw attention to? Accent lighting gives it the attention you want. 
And the reverse. 
Your accent lighting in one area of the room can pull the eye AWAY from something you don't want to highlight.
Accent lighting can include:
Cabinet lighting

Picture frame lighting

Chandeliers

Floor lamp

Wall sconces

track/spotlights

Gimbal pot lighting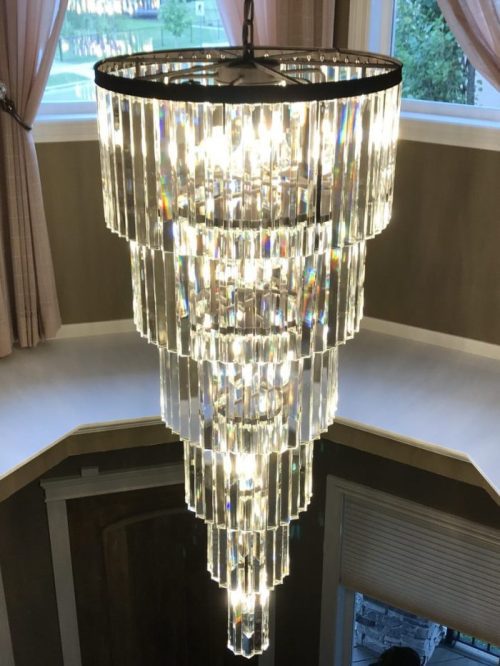 Mood
Turning the lights down low to make a situation romantic; turning them up to create vibrance; using a coloured bulb to evoke a feeling of chill…
These are all examples of mood lighting.
But you don't need new lights to get the mood you want. Once easy way to get your desired effect is by installing dimmer switches. Then you can adjust your lighting for the occasion when ever you want.
Examples of Mood Lighting include:
Directed track/spotlights

Adjustable floor lamps

Under Cabinet lights

LED Lighting
Other Things to Consider
If you are installing indoor lighting, it's important to know what you want to accomplish before starting. 
Can you modify your existing lighting? 
Yes! For example, have a globe or dome light you hate looking at? We can remove the fixture and install a sleek, energy-efficient pot light in its place. There are so many possibilities, so if you have questions contact us.
Can your electrical panel handle extra lighting? 
Yes, 99% of the time. Especially if you are simply replacing an existing fixture, but if you know that your panel is already maxed out or getting close to it, you may need to upgrade your panel first. You can learn more about electrical panels by clicking here.
Do you have enough outlets/are they in the right space?
There's nothing worse in the world of lighting than needing to run a long unsightly cord across a room to your floor lamps. Not only do they draw attention, but they can also be a safety hazard for you, kids, and pets.
An easy solution to this is to have a qualified electrician install an additional outlet. This can be a quick and easy task that we can help you with!
We've installed
thousands
of lights in homes and businesses across southern Alberta (
maybe even hundreds of thousands
), from pot lights, displays, to 2-story chandeliers (seriously). And we know how to do it quickly, safely, and on budget.
So, even if you're still in the planning stage, give us a call. Set the mood, create safety, draw attention…it can all be accomplished with the right lighting. 
With over 30-combined years of expertise in both home & residential AND business & commercial electrical service… we're At Your Service!
Contact us with all of your home and business electrical questions. Because we're YOUR local Red Seal, Master Electricians, and are always At Your Service! 
24/7 emergency, lighting, Renos, upgrades, automation…whatever your electrical needs, get in touch today!
We're proud to serve you as your preferred electricians, Calgary, Okotoks, and the Foothills area.
For all of your home and business electrical needs, we're here for you.